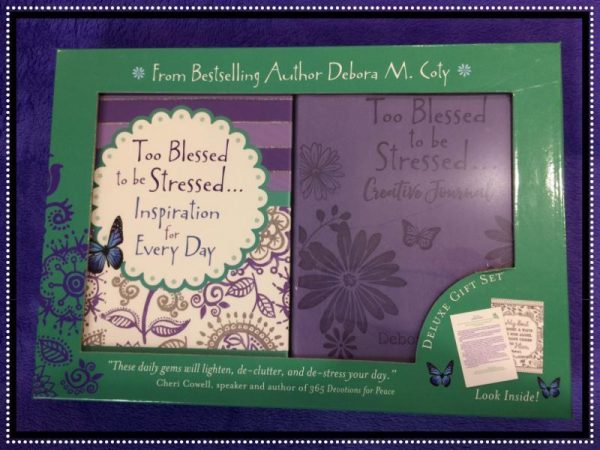 During this season of Thanksgiving to the Author of life, I couldn't be more thankful for you, my dearest reader-friends.
To demonstrate my gratitude in a tangible way, I'm giving away this beautiful Too Blessed to be Stressed gift set that includes my 365-day devotional plus a can't-buy-anywhere-else Creative Journal especially fashioned to augment the daily devo readings with decom-stressing coloring images, applicable scripture, reflective questions and lots of journaling space.
All you have to do is SEND ME a sentence or two about what you're most thankful for during this special month of expressing gratitude to Papa God for His love-gifts to us.   
One random name will be drawn on Nov 19 (hey, my birthday!) and the winner will be announced on my blog – you can subscribe right now at www.DeboraCoty.com    
(And you don't get a single bonus point for guessing how young I'll be this year!)