Do you feel like you're drowning in the everyday stress-pool?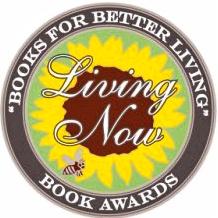 Wish you could make busy-ness a business so you'd be a millionaire?
Welcome to the maternal order of slightly sagging sisters of the 'hood. The motherhood.
We moms constantly deal with unexpected disruptions, overflows, explosions, implosions, boo-boos, bodily fluids not our own, emergencies that aren't, emergencies that are, and uncharted potholes that careen us off our preferred path. It's all part of the job description.
To add insult to misery, the countless things we do for our families often go unnoticed and unappreciated. Sigh. What a comfort to know that the Creator of all things sees everything, no matter how small.
Our reward may not be Mother of the Year. It may not be hugs and kisses. It may not be here on earth at all. (I'm hoping it'll be a maid and cook for all eternity.) Whatever it is, we'll be thrilled because our loving heavenly Parent is pleased with us. "Your Father, who sees what is done in secret, will reward you" (Matthew 6:4 NIV).
My books aren't written for the have-it-all-together, but for the scattered and tattered, scarred and scared. Dearest sister-mom, if you're a stress mess, this one's for you.
Back cover copy:
"In her beloved mom-to-mom, grin-provoking style, award-winning author, Debora Coty, offers empathy, laughs, real-life stories, practical parenting survival tips, and fresh biblical insights to help frazzled moms of all ages hear Papa God's still, small voice through life's chaos."
What they're saying about Too Blessed to be Stressed for Moms:
"Debora knows how it goes. Her sense of humor and voice of truth give moms the choice to laugh at the moments we might otherwise cry over. This book is a pocket of delight."
~Tricia Lott Williford, author of You Can Do This
---
"Wow! Finally, a book that gets a mama's heart. You'll love this encouragement through the crazy-busy-and the sometimes crazy-messy – moments of momhood. A hilarious and insightful reminder that God is standing by to bless it all. So grab a glass of iced tea, this book, and Debora's cue for a mommy time-out. You'll be blessed through the very last page."
~Beth Duewel, writer, speaker, blogger, and coauthor of Fix-Her-Upper: Hope and Laughter through a God Renovated Life
---
"Read this book. Discover the mysteries of BOOP and Hot Fudge Verses. See mothering anew as you gaze at the Good Samaritan. Thank God that Debora lets you peer into her human Mom Moments that we all have but would rather hide. And most of all? Hug tightly this message: It's never too late to be your best Mom-self."
~Dr. Naomi Cramer Overton, past president and CEO of MOPS International and advocate for children with World Vision and Compassion International
---
"I just finished reading Too Blessed to be Stressed for Moms, and it was amazing! Thank you so much for shining light on topics that are often never talked about in church. I have been struggling to achieve perfection and this book helped me step back and realize what's important and that lowering my way-too-high standards is okay and needed. Please pray for me as I continue to embrace this messy and beautiful season of motherhood (boys age 1 and 5). I have also followed your advice and currently have a hidden stash of chocolate in my closet. Thank you and God bless!"  ~Anna G.