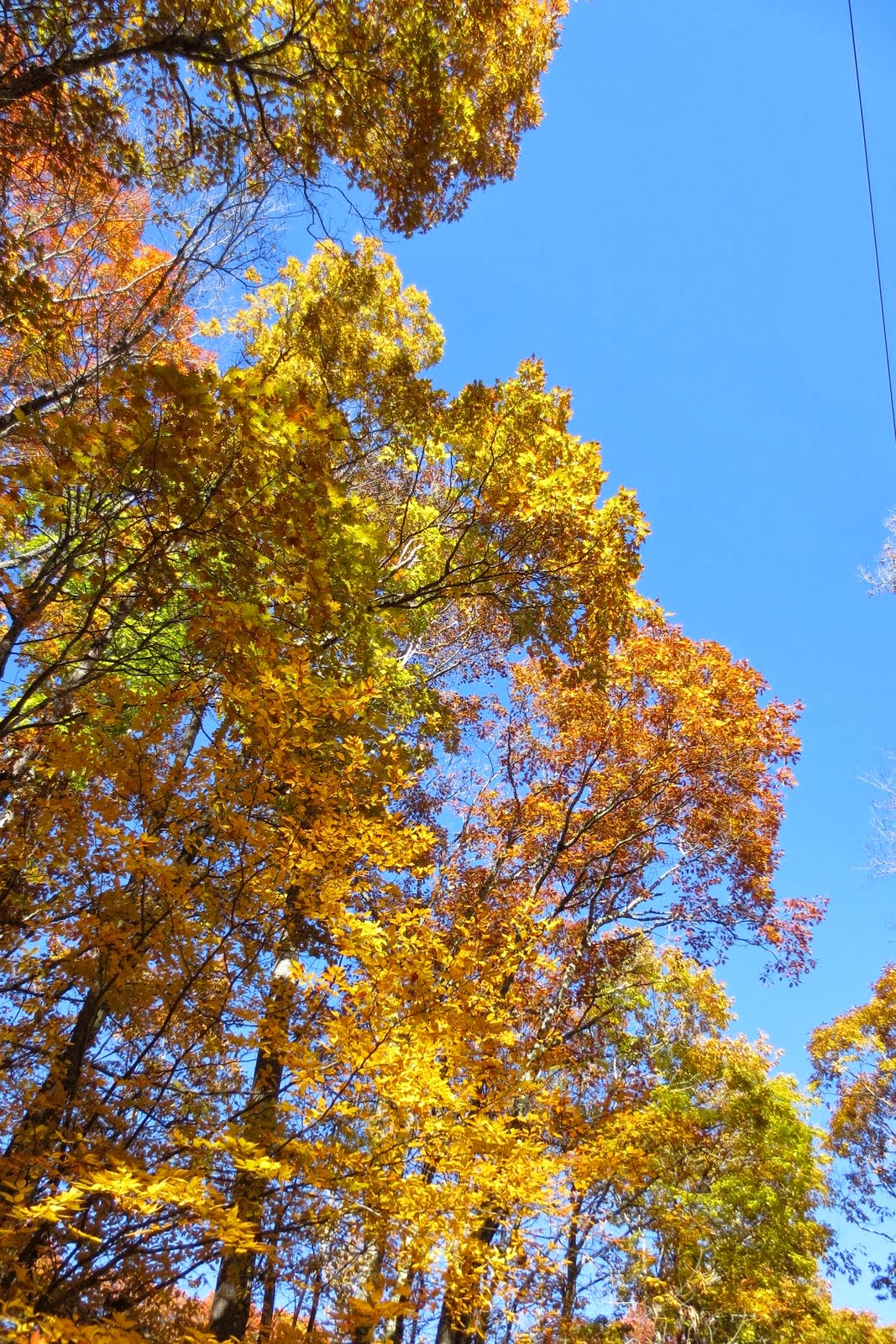 Fall on my mountain
Autumn. The word itself is enough to make you wax poetic. Especially on my mountain.
Well, it's not really my mountain, but I've thought of it that way since my in-laws built the tiny cabin nestled deep in the Smoky Mt. woods at about 4200 ft elevation. When my kids were small, we trekked to the cabin every fall, and now that my kids are having kids, we still trek to the mountains every fall.
Sometimes tradition is a warm, snuggly blanket.
A walk in the woods is simply magical. The normal green of the foliage has somehow melted into at least 30 shades of yellow (a nod here to Johnny Cash's song about the many shades of Irish green).
It's like an explosion of butter. You can almost taste the deliciousness of it. Every shade of yellow known to man is punctuated by that incredible deep blue of the sky that's unique to high elevations. A twinge of russet here and a smackling of crimson there are the perfect accents to the profusion of amber hues.
A crisp breeze ruffles the feathers of the tallest of trees and you feel sure Papa God is leaning down from heaven, whispering something very, very important meant for your ears only.
I can't help but pull an Anne of Green Gables and rename "the woods" its rightful name: the Forest of Golden Whispers.
Actually, I get the feeling that the title has been here all along for centuries and I'm the slowpoke who's just now becoming enlightened. Kind of like when a novelist pens a story – it feels inexplicably like the story has been there all along; your task as the author is simply to hear the time-hewn words in your heart and write them down.
So I take it all in. I feel peace whispered into my soul by the Creator of all this beauty.
And I'm so glad I came.
Where is your Forest of Golden Whispers, my friend?
Copyright Your Blog Name 2012 at DeboraCoty.blogspot.com