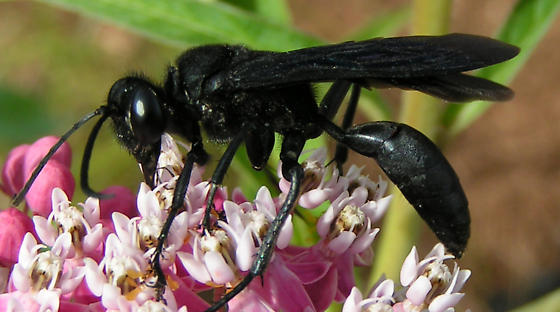 It was the middle of a tennis match. An important one. I was in a semi-crouched position at the baseline, shifting my weight from one foot to the other, ready to receive the serve when I saw it. A black leggy insect flying toward me 90 to nothin' – like a ding-dang kamikaze pilot – right toward my face.
On impulse, I swung my racket at it … and missed. (This comes as no surprise if you've ever seen me play tennis.) A wasp! It kept coming. Fast. Aiming right between my eyes.
In self-defense, I swatted it away with my hand and immediately felt the red-hot searing pain of a sting on my index finger.
Yeeeowwwcchhh!
As I hopped around screeching like a banshee, my tennis partner oozed sympathy when she saw my finger swelling like a bratwurst, but my opponents were quick to inform me that I could only have two minutes to recover. Two measly minutes. There is, after all, no such thing as an insect let in a blood sport like tennis. (And you thought we were out there having fun?)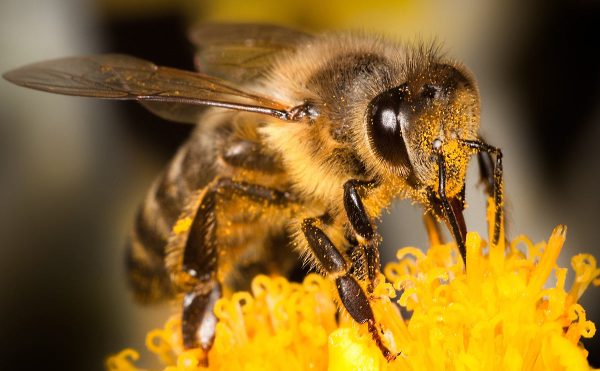 Now a wasp sting is very different than a bee sting. When a bee stings you, the barbed stinger tears loose from the bee's abdomen and it dies (did you know that males, also called drone bees, don't have stingers but females – the worker bees and Queens – do?).
Actually, this makes perfect sense to me, having been stung by more than a few human Queen bees.
But a wasp doesn't die after stinging you. With no barbed stinger, it can, in fact, sting multiple times, and this particularly miffed one on the tennis court missed the memo that the war was over. When my two minutes had expired and I was back on the court trying to wrap my unbending sausage finger around my racquet grip, here comes the relentless insect yet again, circling my head, zeroing in for the kill. What on earth had I done to tick him off so?
I knew my 63-inch self was no match for that irate 2-inch dude so I was outta there.
As I later sat with an ice bag encompassing my edematous finger, it occurred to me that stings – whether from bush beasties or humans – take precious time for recovery. Time that is completely wasted. Time that could be used doing any number of helpful, useful, productive things.
Stings inflict damage (albeit it temporary one can only hope) that's a royal pain in the rump – they're totally unnecessary, serve no redemptive purpose, and wouldn't we all be better off if they never happened in the first place?
Yup. Exactly. It was at that moment that I got a conviction heart-tweet from Papa God: Deb, dearest daughter, remember that careless remark you made to your friend yesterday and the flicker of hurt that crossed her face? How do you think people feel about the stings you yourself sometimes inflict? They're totally unnecessary, serve no redemptive purpose, and wouldn't we all be better off if they never happened in the first place? 
Ouch.
My scripture-of-the-month just happened to jibe with this very thing – to sting or not to sting. "Therefore, as God's chosen people, holy and dearly loved, clothe yourself with compassion, kindness, humility, gentleness and patience. Bear with each other and forgive whatever grievances you may have against one another. Forgive as the Lord forgave you" (Col. 312-13 NIV).
Come to think of it, that sounds pretty anti-sting to me.
And it also sounds non-coincidental that a vitriolic wasp with an inexplicable vendetta targeted me in the middle of a tennis court.
Geesh. I hope all my life lessons don't hurt so much.
*If you enjoyed this post, please take a moment and hit the subscribe button on the right of your screen so new posts will automatically pop up in your inbox. Many thanks! (Put in your e-dress and then click to confirm when you get your confirmation email.)
And don't forget to sign up for my FREE Too Blessed to be Stressed e-newsletter here at www.DeboraCoty.com. (Scroll up a bit and you'll see it on the right.) A terrific new giveaway is right around the corner!