Hey y'all, my mama's 90th birthday is coming up in a few weeks and I'd like to ask a favor from you.
I'd love to be able to present her with 90 birthday greetings at the reception my sis and I are throwing for her in my home, just to lavish some well deserved love on this tiny dynamo.
She has spent her entire life serving others, first as a teacher for 30 years, then in retirement as a community volunteer, helping clean roadways of trash for decades, providing hundreds of meals to bereaved and hurting families after the loss of a loved one or during illness, and even now, faithfully preparing lunches every week for Meals on Wheels.
Everyone who has ever met her claims to have been uplifted by Adele Mitchell's cheer and ever-present smile. She influenced many lives over the years and was treated as a celebrity in the small town where I was raised.
In fact, I was known only as "Mrs. Mitchell's daughter" my entire life until I went away to college. I doubt many of the fine folks in Bradford County know my name even today. If you were to hand them a Debora M. Coty Too Blessed to be Stressed book, they'd be deer in headlights. But if you were to say, "Did you know Mrs. Mitchell's daughter turned into a writer?" they'd be right on the same page with you.
Mama and Daddy were (and still are) strong believers and led both my sister and me to a saving faith in Jesus Christ as our Savior at a young age. I have clear memories of – and patterned the way I raised my kids after – our family Bible story and prayer times every night before bed.
I can never thank this woman enough for pouring her life into mine … and countless others.
So if you would be kind enough to help me honor her on this milestone birthday, please send me (either respond to this post or reply via Facebook or the contact page at my website DeboraCoty.com) a brief birthday greeting or perhaps a bit of encouragement as Mama turns the page to this final decade of her life here on Earth.
I would be most grateful. I will collect them and compile them into a lovely little booklet to surprise her with.
And I can guarantee you she will be thrilled.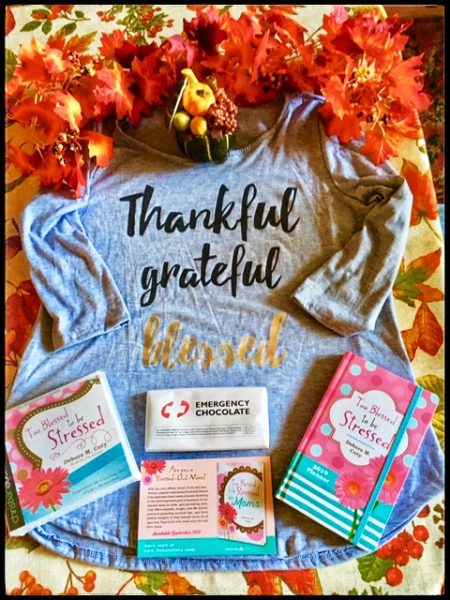 Many thanks,
Deb
*Guess what??? My newest giveaway, called "Thankful. Grateful. Blessed." will be posted later today on my website, DeboraCoty.com; just click on "Freebies" and look for the contest. Celebrate Thanksgiving with me with 7 Days of Giving Thanks.
**Gonna be sharing some exciting news with you in my upcoming e-newsletter, so if you're not already receiving it, please do sign up (it's FREE!) at my website. Hugs!