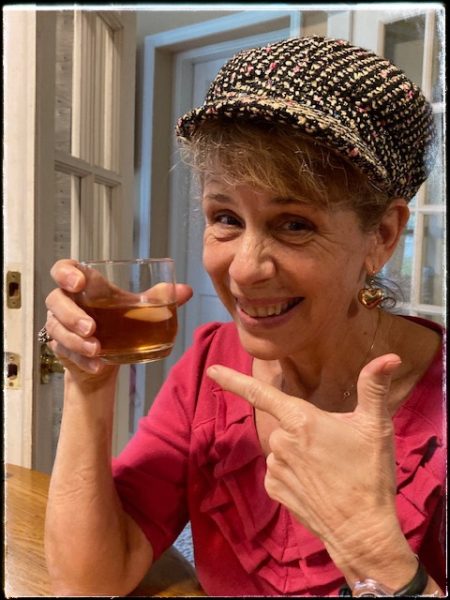 There are so many accounts of miraculous healings in the Bible:
The paralytic lowered to Jesus' feet by his friends through the hole in the roof
The woman with an issue of blood
A mentally ill (demonized) man in a graveyard
Dorcus, the dealer of purple fabric
Simon Peter's feverish MIL
The blind man outside the temple
And these are only a sprinkling. I'll bet you can think of a LOT more.
So I was pondering about the prerequisites of biblical miraculous healings recently – what exactly did these people DO to elicit such a life-changing response from the Creator of all Things? Hmm. It seems that some of them simply asked to be healed. Yet some did not. A few were already dead and couldn't ask.
Others leaned on the faith of their friends or family when they apparently had too little of their own to believe.
The prerequisites appeared to have no common denominator – they were as varied as the different needs and personalities of each person. Some were profound needs (like paralysis, blindness, and even death); others not as consummate. So there's no surefire formula for success.
Okay then, I reasoned, let's assume Papa God doesn't mind if we come to him with our little boo-boos. The ones that aren't life-threatening, only annoying or really, really embarrassing. Like a big, ugly mole right in the middle of your face.
About three months ago, I noticed a discoloration on my upper lip. A significantly sizable one. At first I thought it was chocolate (reasonable, given my propensity for the stuff). Alas, it proved more permanent than that.
Since both my Granny and great aunt EE (who were sisters) grew considerable girlstashes on their upper lips (I call that the Clark Gable Phenomenon) after estrogen jumped ship at menopause, I thought, well, bummer –  I guess it's my turn. At least with today's laser technology, maybe I won't have to passively accept looking like Charlie Chaplin.
But despite my scrubbing the area religiously with exfoliant, that dark spot gradually turned into a raised blob and then a protruding black … thing. It looked alarming like an Almira Gulch thing.
I asked my daughter to take a look at it and she said, "Yep, you're growing a black mole on your lip like Grandmom had … it even has a big black hair hair growing out of it like hers did."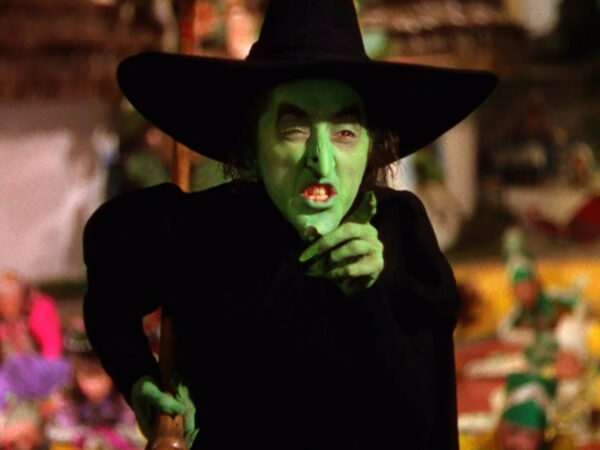 Well, YUCK! I had hated that nasty mole that marred my mama's late-in-life kind face and drew your attention directly to its wicked witch warty ugliness instead of to Mama's beautiful, ready smile. I felt pretty much devastated to think this big disgusting witchy thing would soon become the focal point of my face.
I mean, I use my face for everything.
So I prayed. About a mole.
Lord, You said to come to You, "in prayer and supplication, making my requests known to You."  So here I am. Look, I know a mole is not a big thing relative to world wars, famines, floods, and election results, but Papa God, it's a big deal to me. If it wouldn't alter the condition of the world as we know it, would You please do something about this nasty thing growing on my face? 
That was a Thursday.
I had a busy weekend and didn't dwell on my mole conundrum.
Then on Monday, something caught my attention in the mirror while I was lubing up my toothbrush.
Wait. No way. NO WAY!!!!! Where did that horrible mole go? Where are my glasses?
Believe it or not, the mole was gone. GONE. The whole previously darkened area was now pasty white in the same shade of pale as the rest of my untanned face. I groped the site repeatedly with probing fingers but I could not detect any raised tissue at all. I jest you not. It was gone without a trace.
I did a little jubilation dance right there in my bathroom, praising Papa God for everyday miracles!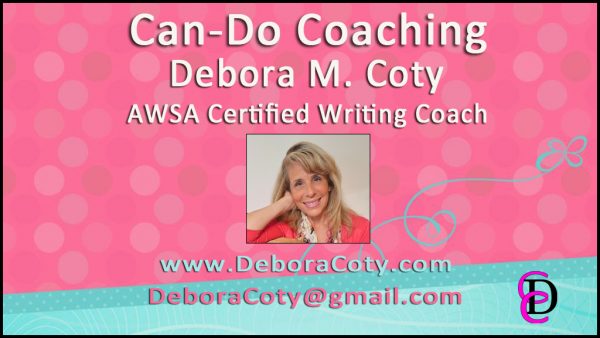 Now I know our Heavenly Father doesn't always heal us, and believe you me, I have plenty of stacked up "supplications with thanksgivings" to prove it. But when He does bless us with a special little touch (I call them grace notes) from time to time, it surely proves to us that He's there, He's aware, and He cares.
Even about something as seemingly cosmically inconsequential as yucky moles.
"Call unto me, and I will answer you and show you great and mighty things that you do not know," (Jeremiah 33:3). 
So dear BFF, can you share a grace note from your own life with us? We'd love to hear it!