Summertime … summertime … sum, sum, summertime!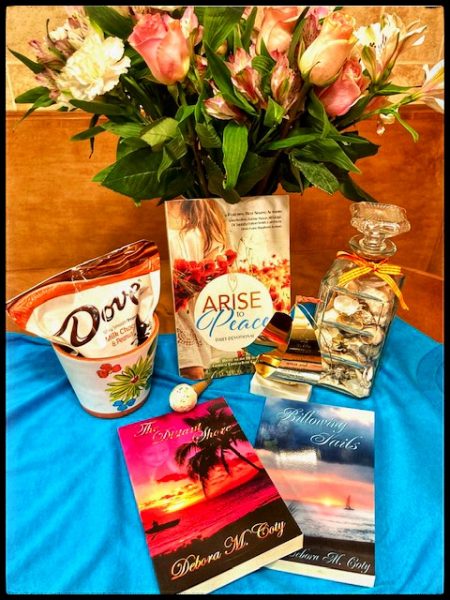 Remember those lazy summer days you spent as a kid doing whatever made you happiest?
I thought that for this Giveaway, I'd try to recapture a little of that joyous freedom with a prize package bursting with some fun gifts to illicit the frolic of those carefree days of summer, including some great escape beach reads, inspirational goodies and tongue-tickling choco-treats:
Customized copy of my award-winning historical novel, The Distant Shore
Customized signed copy of the beloved sequel to The Distant Shore: Billowing Sails
In keeping with the nautical theme of my novels, a lovely brass sailboat inscribed with one of my all-time fave verses, Jeremiah 33:3:

"Call unto Me, and I will answer you, and show you great and mighty things, which you do not know."

A cute plant pot for your fave colorful summer annual (I recommend New Guinea Impatiens!)
My personal fave Dove chocolates
Cool little ice cream cone pen (bet you can find this one in your purse!)
Delightful sea shell decoration for dreaming of a carefree beach day
Copy of a wonderful devotional by a group of my author buds to which I contributed a reading, Arise to Peace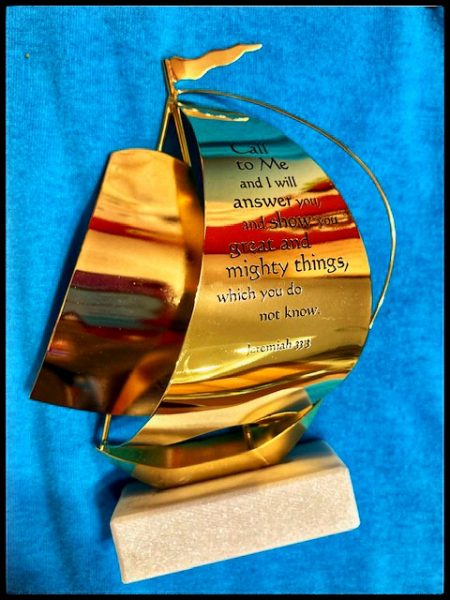 Yep, all you have to do to get your name in the straw sun hat to win this Summertime Fun Giveaway is to send me a written description, memory, or photo of your favorite summer vacation getaway. Be sure to tell me why you love(d) that particular place so much and I might just share it on my Too Blessed to be Stressed blog with our fun-loving community of BFFs (Blessed Friends Forever)!
I'll randomly draw a name on Independence Day, the 4th of July, and will announce the winner in my blog post that week.
Be sure to subscribe to my blog if you haven't already! (Click the link to the left and once you're on my blog page, the subscribe section is beneath my photo in the right margin)
I hope to hear from you soon, dearest BFF – let's have some SUMMER FUN together!