Welcome to my second love note during these marvelous 7 Days of Christmas, a full, fun week of stories, thoughts, and scripture leading up to Christmas Day. Just a little gift from me to you, dear BBFF (Blessed Blog Friend Forever). May your blessings outweigh your stressings as we celebrate the birth of our Savior! (Scroll back to read the previous post and tune in tomorrow for the next.)
"'You will find a Babe wrapped in swaddling cloths, lying in a manger.'"  (Luke 2:12 NKJV)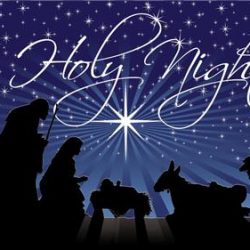 The young woman holding the guitar looked nervous as an expectant hush fell over the large gathering of women at our church Christmas tea. She fumbled the first few chords then haltingly plucked the familiar introduction. Her soft voice projected poorly, but we knew the lyrics well:
"O holy night … the stars are brightly shining. It is the night of our dear Savior's birth."
Oh, no – another botched chord and her voice slid off-key. I squirmed in my seat, uncomfortable for her. I could see similar reactions all around me. Yet she continued.
"Long lay the world in sin and error pining, till He appeared and the soul felt its worth."
She suddenly stopped singing and just stood there. Her next words shot like an arrow straight from her heart to ours.
"I'm sorry. I know I'm not a singer," she said apologetically, "but I needed to share this today. You see, I have a brain tumor and doctors tell me I probably won't be able to speak after my next surgery."
Stunned silence seized the room.
"Five words of this song are especially meaningful to me this year," she said: The soul felt its worth.
"If you ever doubt your soul's worth like I have for the past few months, remember that Jesus came as a babe and then thirty-three years later He died on a cross … just for you. Because your soul was worth that much to Him."
She paused as if gathering strength to continue.
"Believe me, there's great joy – regardless of your external circumstances – in knowing the true worth of your soul. It was proven that holy night in Bethlehem. So please, this Christmas … allow your soul to FEEL its worth."
Today's prayer: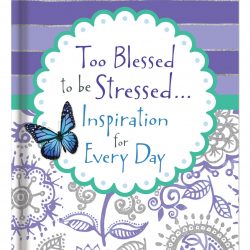 Sweet Savior, Make me acutely aware today of my soul's incredible worth. All because of You. 
*Excerpted from my 365-day devotional, Too Blessed to be Stressed: Inspiration for Every Day. 
(Click on the title to place your order and begin each day of 2018 with snippets of biblical truth, gift-wrapped in humor.)