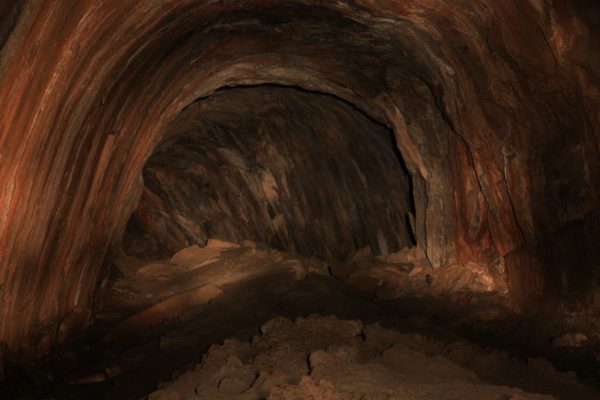 I don't like this cave I'm in. Not one bit.
It's dark.
It's uncomfortably damp.
And it smells like rancid mushrooms.
I feel terribly alone one minute and the next, I'm not sure I'm alone in here at all. I think I can hear someone – or something – breathing. If I strain hard enough in the darkness, I can make out a shape with a head on the far side of the cave.
Not moving. Biding time. Watching me.
I feel my skin crawl. But I've no one to blame but myself. I chose to come in here. I slipped into the cave of disappointment on my own volition. No one chased me here or forced me to enter.  It just seemed the only place to go under the circumstances I was facing. Hard times. So much heartache. So much uncertainty.
And there was the yawning mouth of the cave right there. Calling my name.
So here I am. Hating the darkness and wishing I could find a way to escape this cave of disappointment. Disappointment over people I thought I knew and trusted. Disappointment with having to witness injustice and helplessly watch those I love suffer. Disappointment with indescribably difficult circumstances. Disappointment with life itself.
And suddenly a shepherd king named David comes to mind. He spent a lot of time in caves too, as I recall. He was running away from a man (Saul) he once trusted and even revered; a hand-picked-by-God king whom David had been honored to serve and comfort with music during his deepest emotional struggles. A man who then turned on David and sought to take his life.
And so David fled to caves (documented in the Old Testament book of 1 Samuel). Many different caves over the years. Many different disappointments.
Yes, David lost much. He first lost his job as a shepherd, then as beloved court musician, then his status as famous local-boy-makes-good giant-killer. He lost the woman he loved (Michal) when her father intentionally and maliciously married her off to another man. He lost both his spiritual mentor (Samuel) and his best friend in the world (Jonathan) to death. He lost his home, the allegiance of his own son, and he was forced, through no fault of his own, for much of his life to become a fugitive.
A cave-dwelling fugitive.
And there he must've sat, like me at the moment, shivering in the cold blackness, feeling the deep disappointments of life in the marrow of his bones.
The Cave is an awful place. It sucks light, joy, and hope right out of us. Drains us dry. Because it makes us overlook all the things we have to be grateful for, all the blessings of life that our Papa God has lavished upon us. Things we forget to notice when times get hard. When things don't turn out the way we envisioned; when dear ones betray us and God. When we've lost jobs, security, loved ones, mentors, friends, health, or the dreams we secretly nurtured.
And we simply can't understand why.
I know you've spent some time in The Cave too. And you know how painful it can be. Yet The Cave is where Papa God does some of His finest work on us. The Cave is where He keeps his sharpest chisels and coarsest sanders. Where He meets us one-on-one to shape and mold us into the beloved son or daughter He's had in mind for us to be from the very beginning.
Mother Teresa, who spent quite a few of her precious years here on earth in The Cave, said, "You'll never know Jesus is all you need, until Jesus is all you've got." In her own barren cave of disappointment, she learned that when all else seems lost, He is enough. And He was.
You know, the more I stare through the murkiness of this cave, I can begin to make out the identity of the shape over there, patiently biding time, waiting, watching me. It is a person. It's … why, it's Jesus.
I get the feeling He's been waiting there for me to notice that I'm not alone. Maybe for quite a long time. And now He's drawing nearer. There's a warm light radiating from His eyes. I think He's got something in His hand. And He's smiling.
Tell me, dear friend, when have you spent time in The Cave?