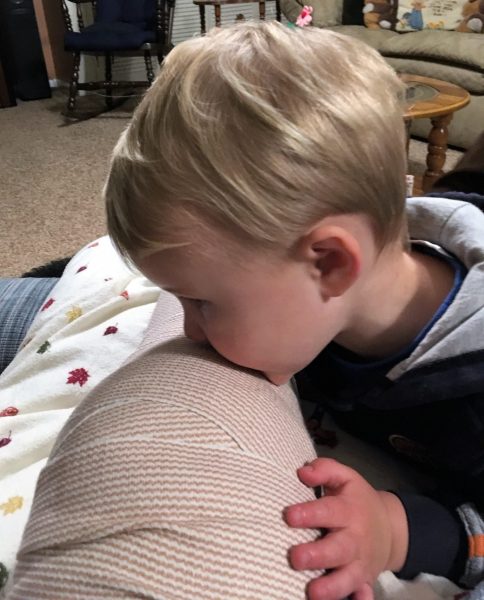 Gonna do something a little different for this week's post. I received this heart-hugging letter the morning after I shared my Too Blessed to be Stressed message of hope and healing with an awesome group of over 100 BFFs (Blessed Friends Forever) at the historic Franklin (NC) First United Methodist Church a few weeks ago.
Frances, the lovely lady who wrote the note, spoke Truth from her own miraculous experience about Papa God's healing mercies better than I ever could, so with her permission, I'm reprinting it here so her words can wrap Papa God's warm blanket of love around your trembling shoulders like they did mine.
"Hi Debora,
I heard you speak at FUMC Franklin tonight (oops! It's now after midnight – can't sleep – so I guess that was officially last night). When you signed the book I bought, you inscribed, "Live well, live blessed, Mark 5:34, MSG."
When I got home and saw it, I got cold chills. You had no way of knowing how special that verse is to me. 
Five years ago, our pastor preached a series of sermons on healing during Lent. During the first sermon in that series, I was awaiting the results of a biopsy the dermatologist had done on an area of my back. When our pastor issued an altar call for healing, I went forward and knelt at the altar. He anointed me with the words, 'In the name of Jesus Christ, be healed.'
The next day I got a call from my dermatologist that the biopsy came back as a form of cancer that shows up in the bone marrow and is a very rare and difficult cancer to treat. He said he had contacted my primary care physician and I should go see him to determine what treatment I needed to seek. I made an appointment with my PCP for that afternoon and rushed to get a shower and get dressed. 
When I got out of the shower, I turned around to look at the rash on my back in the mirror to see how far it had spread.
It was not there!
I called my husband to check to see if I was wrong and he didn't see it either.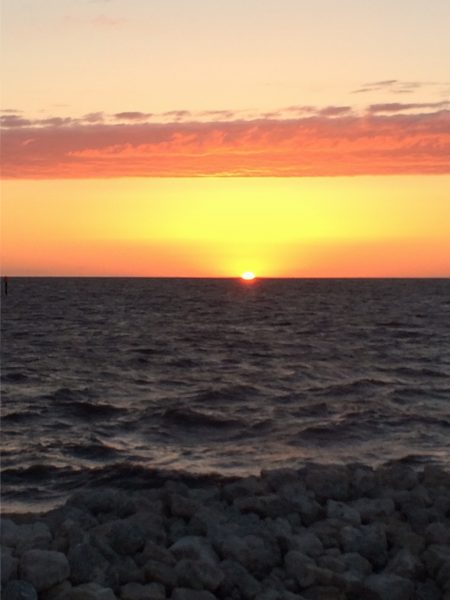 We went to my doctor's appointment and he called an oncologist for a second opinion. Neither of the doctors saw any indication of the cancer. 
I had not checked my back that Sunday after I knelt at the altar but I believe the rash left my body as soon as I was anointed.
I've been checked by an oncologist every year since then – all clear! And that was five years ago. 
So you can see why Mark 5:34 speaks so intimately to me: Live well, live blessed.  I will. And I am. Most certainly. Praise be to God! 
Thank you for coming to share God's love with us, Debora – you touched my heart!"
In Christ's mercy and grace,
Frances G.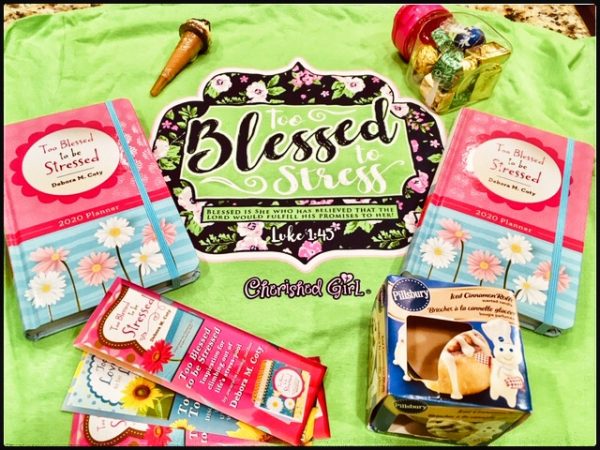 *If you'd like me to come share a little Jesus-joy with your church or women's group, please don't hesitate to contact me and/or take a peek at the speaking pages at www.DeboraCoty.com. I'm now scheduling for 2020. Nothing I'd enjoy more than meeting you face-to-face and loving on you and your spiritual sisters in the upcoming year!
**Have you entered my new Catch a Fall Blessing Giveaway? GREAT prize package absolutely FREE. Check out the details by hopping over to my website, click on "Freebies" then the Giveaway.
***Click the subscribe button if you'd like to automatically receive these weekly blog posts.