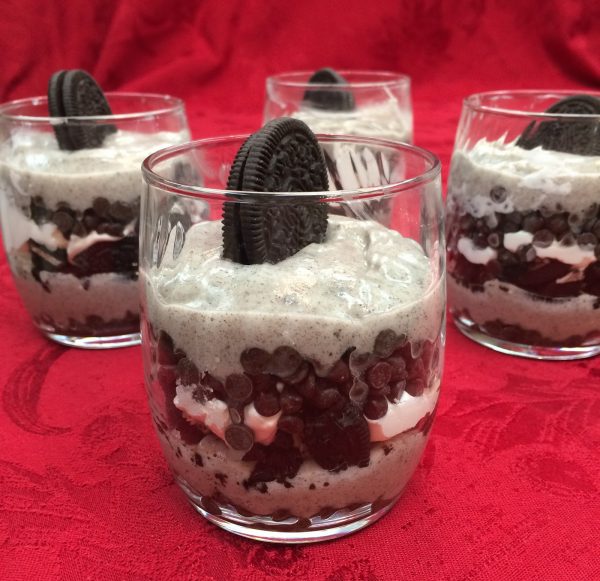 I've been trying to focus on gratitude lately, searching for new blessings to be thankful for each day. Well, maybe not new blessings, because many of them have been here all along, but I haven't been tuned in enough to intentionally re-receive them with the gratitude they deserve.
While perusing some old files (yes, the old fashioned manila folder kind – ah, c'mon, who will confess that they still have these???), I came across this little email gem from thirteen years ago and had myself quite the festive praise-fest all over again.
It was a day that changed my life.
At the time, I had my first three books published with a small press (historical novels The Distant Shore, Billowing Sails, and writer devotional Grit for the Oyster) and was seeking a promotion to the next level, traditional publishing. But traditional presses won't talk to authors, only agents (considered the gatekeepers of the industry). To that end, I had finally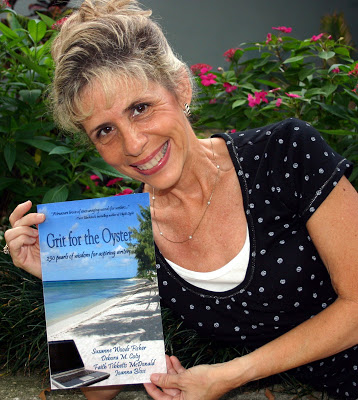 been able to secure a literary agent (no small feat, as since agents don't make a dime off manuscripts they can't sell, they are very selective about whom they sign and are quite difficult to impress). And my newly acquired agent, Greg of WordServe Literary Agency, had been shopping my very first women's inspirational humor manuscript around to publishers.
None seemed interested. I was a complete unknown. Who wanted to take the chance? The process was (and still is) painstakingly slow. Months passed. I was losing hope.
Then came March 15, 2007. This is the email I sent to my BFF Gloria near the stroke of midnight:
GUESS WHAT??? IT FINALLY CAME!!!
When I got home from my writer's group tonight there was a contract offer from Regal Publishing in my inbox! I immediately went into shock (literally) and could only make weird gaggy noises while I led Chuck by the hand from the living room to the monitor. As soon as he started reading it aloud, I broke out in a cold sweat and waves of nausea washed over me. I had to grab the trash can. Not exactly the reaction I'd imagined after four years of waiting for this day to come. Chuck said I felt that way because it was as if I was suddenly pregnant. But I won't give birth for 2 years – TWO YEARS – because the proposed release date is March 2, 2009. Man, that's forever from now! 
Sure enough, it was an honest-to-goodness contract with an advance and more than double the royalties I got with The Distant Shore and the other two books. I just can't believe it. I can't stop crying. Papa God is sooo good. Greg (my agent) said he'd call tomorrow to discuss our options. I might as well sit right here until then because I'm surely not going to sleep a wink tonight!

As it turned out, through Papa God's graciously loaned patience and a dollop of longsuffering, I did make it through that incredibly long wait, and what eventually became Mom Needs Chocolate (after several title changes by the publisher) made it to bookstore shelves. Not all that many, to be honest, but just enough that agent Greg was able to find a buyer for my next book in the same genre (which I providentially wrote during the 2-year downtime before Mom Needs Chocolate came out), befitted with the working title, Smiles to Go Before I Sleep. 
That manuscript was purchased by Barbour Publishing and eventually became Too Blessed to be Stressed. And the rest is history.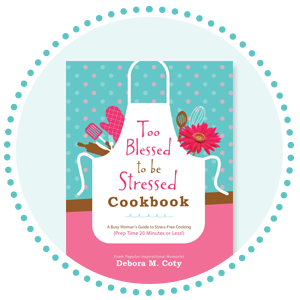 Too Blessed to be Stressed was a sleeper bestseller and gave birth to over 30 related books and book products in the Too Blessed series (I call them my Baby Blessings), which have now sold over a million copies in multiple languages worldwide.
Papa God is still sooo good.  I'm thankful beyond measure.
How about you, my friend? I'd love to hear about an "old" blessing in your life that you're feeling newly grateful for today! Please feel free to share below – our entire community of BFFs (Blessed Friends Forever) truly wants to be encouraged by your story.