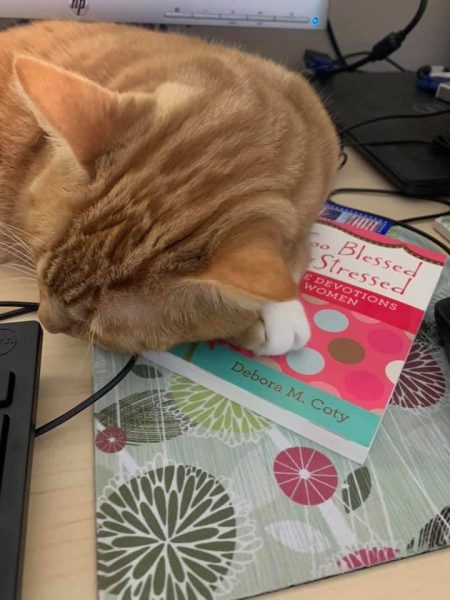 Today's post is inspired by the random winner of my recent Mother's Day Giveaway: Danielle Robertson.
In order to enter the giveaway, you were asked to share with our awesome community of BFFs (Blessed Friends Forever) a few sentences about your mom or the mom-figure who most touched your life. This was Danielle's heart-warming entry:
"I was blessed with two moms.
One gave birth to me and one raised me. Both are actively in my life today but my ex-stepmother was a great gift from God. She taught me right from wrong, made me brush my teeth, and taught me how to love. She was there day in and day out.
I give credit to her and Jesus for molding me into the person I am today. Now that I have two kids of my own, she is still the perfect role model and I hope to be half the mom that she was … and still is … to me.
Her name is Wendy, but she is my mom." 
Whoa. I must say I have a big fat sloshy tear standing in the corner of my eye right now from reading between the lines of Danielle's beautiful Mother's Day tribute. Wow. This says it all about the best of mothering: love, loyalty, perseverance, faith. What about it resonates with you, my friend?
The part that really stood out to me was, "She was there day in and day out."
I think that phrase is so meaningful because on days when we think we totally blow it as mothers – I mean really send it over the cliff to crash and burn – there's a remnant of hope. Hope that our many mistakes can be redeemed by faithfully showing up in the lives of our children (and grands). Day after day. Minute after minute. Sloppy spilled milk messes after black-dirt-on-the-carpet-with-company-coming catastrophes after You. Did. WHAT?? screaming hissy fits.
We don't have to be perfect. Just present.
What a comforting thought.
When I was birthing and raising my kids, the little girl next door (she was about 8 years older than my eldest) began hanging around. Lots. We grew to love Jessie (name changed for privacy) as one of our own. She went to church with us, ate meals with us, hung out at all hours, went with us on vacations and basically helped hands-on with our two littles from birth on. We invested our lives in each other – the Coty family with Jessie and Jessie with the Coty family.
We still keep in touch today as she now is raising two kids of her own.
I've often wondered if Jessie thought of our family as a great gift from God as much as we thought of her that way. The Lord placed her squarely in our lives – definitely no mistaking that – so that we could share His love with her as she in turn lavished her love on us.
So, dearest BFF, who has the Lord placed in your life to be a great gift from God? Take a moment and thank Him.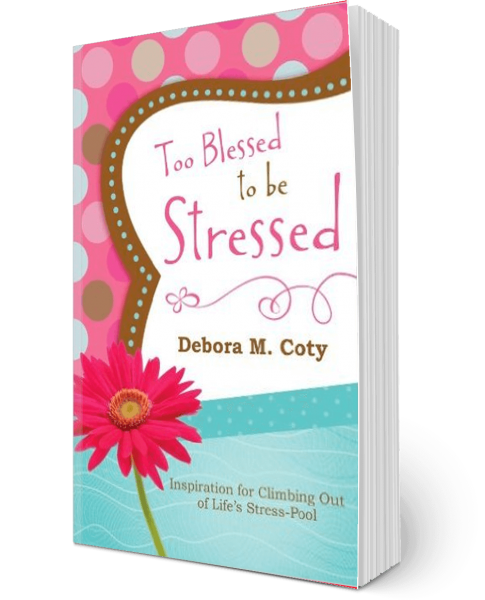 And to put an even finer point on it, whose life has Papa God intersected with yours so that you can be a great gift from God to them?
I'd love to hear your stories, as would all your other faithful BFFs reading this right now.  Please take a moment to comment. Hugs!
P.S. Just received great news from my publisher (Barbour Books) – they're planning a re-release of the original Too Blessed to be Stressed in Nov (so for those of you who have contacted me lately because you can't find them online, just hang tight a little longer.) It'll have a lovely new cover and format (which I'll share with you in a few months when it's completed) but will retain the happy colors of the "Momma" of all the other "Baby Blessings" in the Too Blessed line. Yay Papa God!