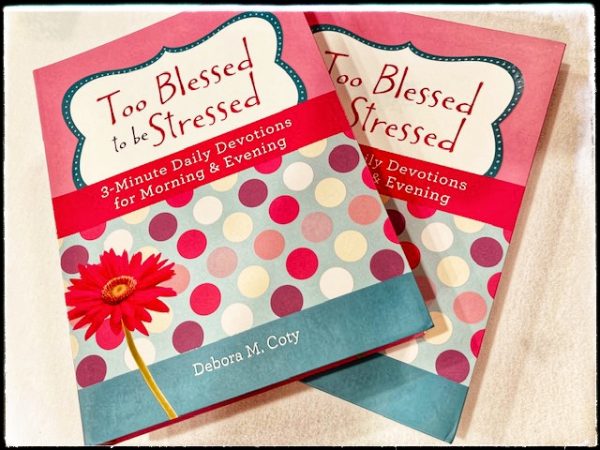 I'm happy to announce the three winners of last week's BFF Club's impromptu giveaway (I seem to do that an awful lot!).
If you're unaware of my BFF Club, it's my inner circle of girlfriends who've volunteered to help me and my ministry by prayer support, encouragement, personal feedback, and spreading the word about my books and speaking services to those in their communities.
In return, I pray for each of them, try to encourage them right back via email and video, and can't seem to keep myself from thanking them for choosing to be my BFF (Blessed Friend Forever) with frequent giveaway gifts.
If you're interesting in joining my BFF Club, you can find out all about it right here at my website, DeboraCoty.com. We'd love to have you join us!
So for now, HUGE KUDOS go out to: Crystal Hodges, Shari Kallatch, and D'Angela Johnson, who each won a copy of my brand new 365-day devo, Too Blessed to be Stressed: 3-Minute Daily Devotions for Morning & Evening. Send me your mailing addresses, girlfriends, and CONGRATS!!!