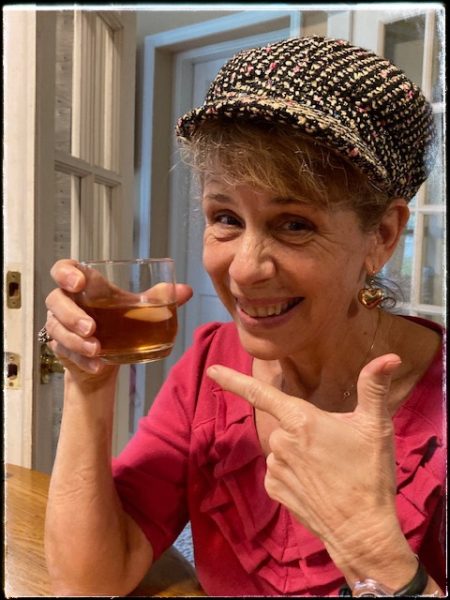 I'm a refugee. Yep. A COVID refugee.
Last Friday, Spouse tested positive for COVID so I (after miraculously testing negative) fled for the hills. Actually, it was Orlando, which is flatter than a flitter, to my son and DIL's house. Since I maintained my symptomless existence and most of my optimism, the two of them took off for a much-needed getaway out west, leaving their one-year-old and four-year-old in my care. All week. All week.
COVID might have been easier. I'm totally exhausted. I declare I'm too old for this.
Okay, I know what you're thinking about now: You left your sick husband high and dry all by himself???? 
The short answer is yes. The long answer is heck yes.
Please don't judge me. I'll bet you'd have done the same thing.
In truth, I left (at his insistence) knowing he would be well cared for by dear friends and neighbors, who dropped dinners off at the front door and lovingly ran errands for the poor guy as needs arose. It turned out he had a relatively mild/medium case with 101-102 fever for four days. Yes, he felt rotten for a few days, but possibly because he was fully vaccinated beforehand and immediately got the antibodies shot after his diagnosis, he fared as well as one could under the circumstances.
But what I really wanted to share with you was this AMAZING get well card our six-year-old grandprincess made her Pop-Pop. She explained, "This is you, Pop-Pop – see, you're safe inside God's big hand. He'll take care of you."
And it's a good thing. Since his little wifey didn't.
How very reassuring for all of us during this time of uncertainty and threatening illness. We're in the palm of Papa God's big hand. He will take care of us, whatever happens.
How are you and your family faring, dear BFF (Blessed Friend Forever)? Please tell us how we can pray for you – your community of BFFs cares about you!