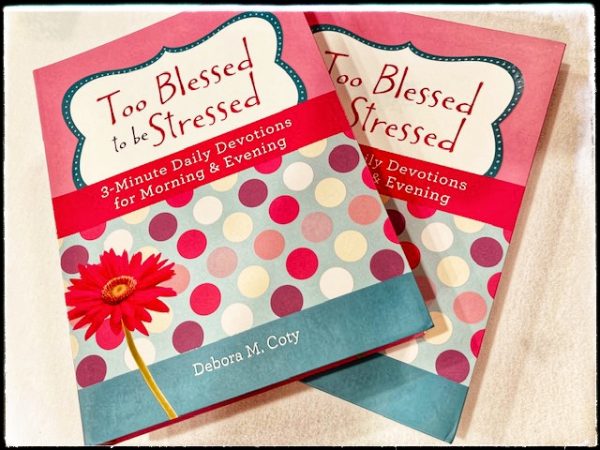 Announcing the FOUR winners from my recent newsletter giveaway … yeah, I know I promised 3 winners but you know me. I just can't resist giving away goodies to my BFFs (Blessed Friends Forever).
The winners were randomly chosen because they were able to fill in the missing lyrics to one of my childhood fave Christmas songs about a plumpening (is that a word?) goose and a poor old man (do you know it? If so, feel free to disclose the lyrics in the comments below … you never know when the giveaway bug might bite me again!).
So without further ado, SUPER CONGRATS and an autographed copy of my newest 365-day devo, Too Blessed to be Stressed: 3-Minute Daily Devotions for Morning & Evening goes to:
1st Place Winners: Cindy Pacleb, Lois Munger, and Debbie Ball.
Runner-Up, the winner of a customized copy of my cute 'lil bestseller, Too Blessed to be Stressed: 3-Minute Devotions for Women:  Shari Kallatch.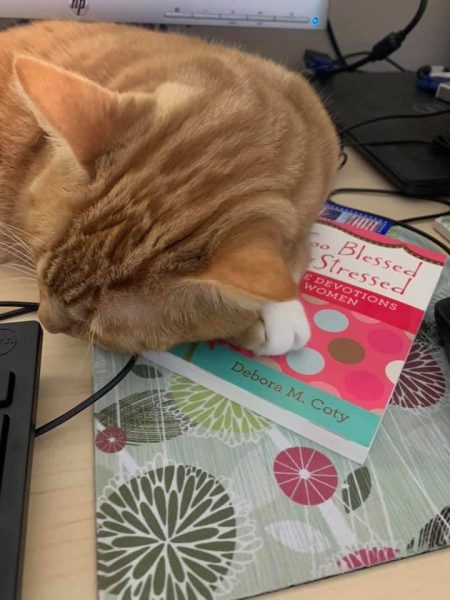 WooHoo! That's starting your Christmas season out with a bang – way to go, girls!
Who has bought their turkey yet? I bought a darling 12-pounder today (frozen) and am still not sure exactly how I'm gonna cook it. What about you, BFF? I'd love to hear your Thanksgiving menu plans.
In the meantime, for your turkey-lovin' pleasure, I'll include a "Chuckle Break" from my Too Blessed to be Stressed Cookbook:
Mystery Guest
       One day I was grousing about overcooked thigh meat (on my annual Thanksgiving turkey, not me) to my friend Ruth and she suggested I spatchcock my next turkey.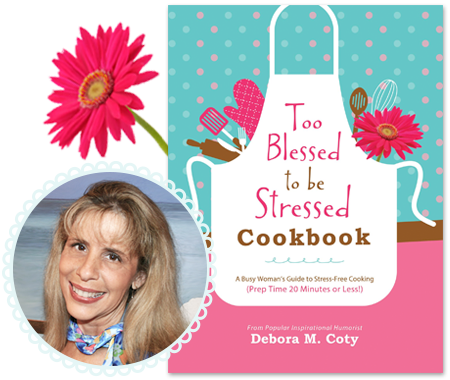 "Um … what?" I asked, thoroughly confused. "Shuttlecock my bird? I don't have a badminton racquet big enough to whack a 16-pound birdie. Will a tennis racquet do? 
       "No," she replied, trying to keep a straight face at my ignorance. "Spatchcock. It means remove the backbone and flatten out the turkey so it will cook evenly. The skin turns out crispy and the meat perfect. I won't serve turkey any other way." 
       I truly thought I was being bamboozled, but when I went online and searched "spatchcock," sure enough there was a video of an aproned man de-backboning a turkey then squashing it flat so the poor thing looked like it flew into the front grill of a semitruck.
       So maybe I'll give it a try. And then I can tell everyone we're having a special guest for dinner this Thanksgiving – Alfred Spatchcock.