Hey dearest BFFs, we've got some winners in my Magical Mother's Day Giveaway! 
Out of the hat at 4 pm today randomly leaped the names of three blessed moms … I'm so happy for you all!
The two Mother's Day winners who each will receive a copy of my book, Too Blessed to be Stressed for Moms, are:
Frances Bistline Stephens and Jen Allen!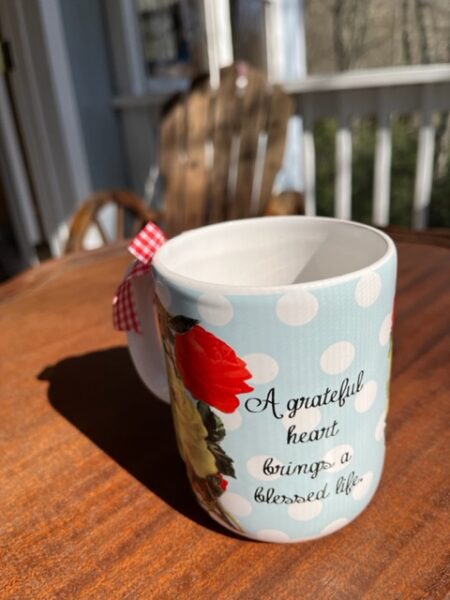 And the grand prize winner, whose decom-stressing prize package will include Too Blessed to be Stressed for Moms, + a stash of my choco-faves (Dove Dark Chocolate and Peanut butter) + this adorable tea mug + an assortment of deluxe flavored teas + some lovely bookmarks and maybe a surprise or two:
Ready? … here goes: Nancy Decker!
Ladies, please contact me so we can make arrangements to get your prizes delivered to your door ASAP!
So Nance, I hope you enjoy curling up with some hot tea, choco-treats, and a good book for Mother's Day! Always remember, "A grateful heart brings a blessed life!"
Many thanks to everyone who entered; stay tuned right here on my blog for another giveaway coming soon.
Happy Mother's Day to all my sister-moms! Say, why don't you share below how you spent your Mother's Day with your fun-loving community of BFFs (Blessed Friends Forever)?
Hugs,
Deb