I recently read about a scientific study proving that for we humans to survive, we need a little awe in our lives.
Hey, I'll take that a step further and declare that to thrive (the step beyond survive), we need a heaping helping of awww with that awe.
Okay, let's pause for clarification.
Awe:  to be profoundly inspired by sublime wonder (Webster); the incredible feeling of breathlessness produced by a spiritual lightning bolt of deep reverence for Papa God when you're suddenly overwhelmed by the magnitude of His majesty and greatness (Deb).
Awww: The strange melodic cooing sound that issues forth spontaneously from your lips when confronted with an explosion of cuteness and/or adorability (if that's not a word, it should be); often accompanied by involuntary forehead wrinkling and simultaneous hand clasping.
The study was focused on the benefits (and they are legion) for busy folks like you and me to take a moment or two each day to turn away from the world's chaos and intentionally engage in an awe-producing activity such as watching a gorgeous orange sunrise, dancing in a sunbeam, identifying cloud sculptures, considering the vastness of the ocean, observing the intricate beauty of a butterfly, counting the grains of sand on a beach (ha!), climbing every mountain, fording every stream … well, you get the picture.
I totally agree with the study's conclusion – including awe in your day is like choosing to consume your glass of plain white milk as an Oreo chunk milkshake with whipped cream and chocolate sprinkles instead. So much more depth of engagement in life and pure enjoyment.  Oh yeah. Yeah. Go for it. [Can you see my head emphatically nodding here?]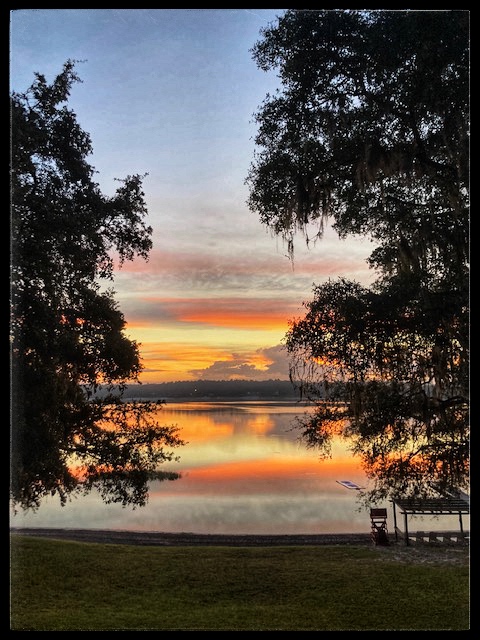 My hypothesis (I specialize in Coty Near-Facts of Science, you know) is that adding a little awww to that awe is the cherry on top of your joy experience. That's why I post so many smile-inducing Facebook tidbits I title, "Your Awww for the day."  Or sometimes "Your LOL for the day."
Hey, if you didn't know that already, we must not be FB friends. Let's correct that, shall we? (I'm afraid my private FB friend account has reached its limit, but please do hook up with me through my author page at Debora M. Coty, author – many of the posts appear there too.)
I have more people than I can count telling me that they adore those little snippets of daily "awww" – many say they look for them first thing when logging onto their computers. Just to start the day out with a smile.
So what do you think, dearest BFF (Blessed Friend Forever)? Where do you search for your daily awe? (Which usually results in an impromptu praise-fest for me.) Your community of BFFs would love for you to share your favorite awe-inspiring settings with us.
And are you up for a little awww to top off that burst of joy you receive from all that awe? (You know, don't you, my friend – you have to proactively look for both awe and awww every day or you may miss both!)
Okay, here's an exclusive real life "Awww for the Day" just for you:
I noticed that my 3-year-old grandprincess had crocodile tears welled in her eyes after she stubbed her toe. "Kimmie," I asked, "Are you crying?"
"No," she shook her head solemnly. "My eyes are just raining."  Awwwwwww.