Ewww. Now I'm not complaining about aging (or maybe I am) but who amongst us of a certain age takes a daily calcium supplement (besides me)? If you do, would you mind answering a few questions?
Is your supplemental calcium in liquid, pill, or bugspray form? (Do I ever wish it came as an aerosol!)
Does it taste like molten chalk lava?
If it's liquid, does your actually pour from the bottle? Or does it slide out in chunks?
My answer is yes. To all the questions.
I'm no chemist (as if you didn't know!) but my calcium magnesium pours like liquid for the first few days (like it's supposed to) after you open a new bottle, then afterward, something chemically weird happens – maybe because it comes in contact with O2 or something? – and then it plops out in chunks until the entire bottle's finally finished. Ugh. Yes, I said chunks. Like spoiled milk only thicker. Reminds me of the uber thick yogurt they served us in Israel for breakfast – you could turn it completely upside down and it wouldn't budge.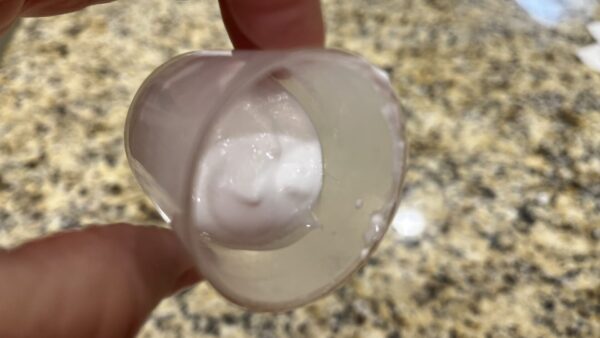 What am I doing wrong? Anybody? Why does it turn into a big, fat, thick glacier? I can't see how I can help it oxidizing (or whatever it's doing) because I live in an oxygenized environment and the stuff is everywhere. If I dosed myself in a zero gravity simulator wearing a space helmet maybe it would be different. But ours is out of order.
Honestly, I can't abide mushy, nasty textures. They make me gag. I don't eat boiled okra or raw oysters or mustard greens for that very reason. And now the devil's last laugh is to turn my health-boosting, bone-building, physician-recommended vitamins into disgusting month-old spoiled mashed potatoes.
I dread taking my morning dosage so much that I've taken to hiding the bottle from myself.  But I can't keep that up forever. At some point my aging brittle bones will start to snap like twigs. So I'm forced to either stick my poor disgraced tongue down into the little measuring cup and attempt to scoop out the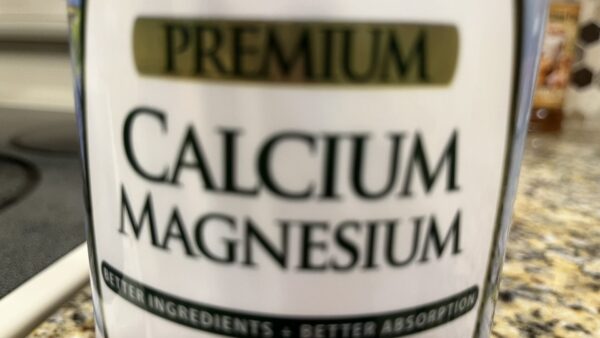 clingy dregs, or keep adding more water to thin it out (stirring with my pinkie – yuck, yuck, yuck) until the last of the too-expensive-to-waste mess is down the hatch.
Nothing like starting the day in toss-your-cookies mode.
So what's a gal to do? Any and all suggestions are welcome. (P.S. I tried calcium pills before I shifted to liquid and they were almost as difficult for me to choke down.)
Say, girlfriend, what medicine (yes, I include vitamins and dietary supplements in that category!) do you absolutely rue?  How do you stuff it down for your own good?