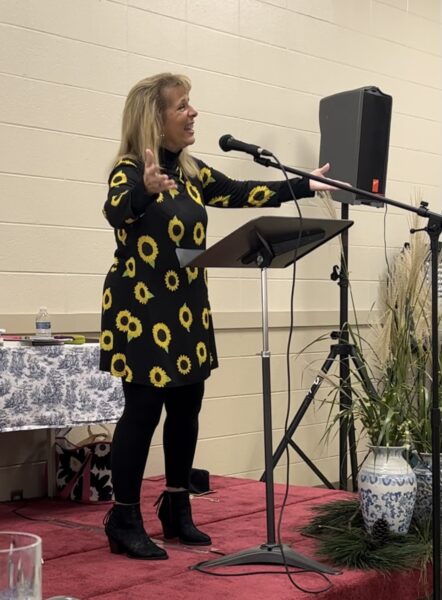 Oooweee, I had such a lovely weekend making new BFFs (Blessed Friends Forever) in Tennessee!
I enjoyed sharing a little Jesus-joy at the Aldersgate Methodist Women's Luncheon, church home of my longtime friend, Lydia Smith. It was such fun! The ladies from all over Jackson were wonderful and laughed at all the right places during my presentation, "Too Blessed to STAY Stressed!"
Here's a little excerpt from the warm-up:
Aging is a peculiar thing … just when you begin to grow into your skin, it outgrows you. And the extra has nowhere to go except to hang there all crinkled up like a discarded twinkie wrapper.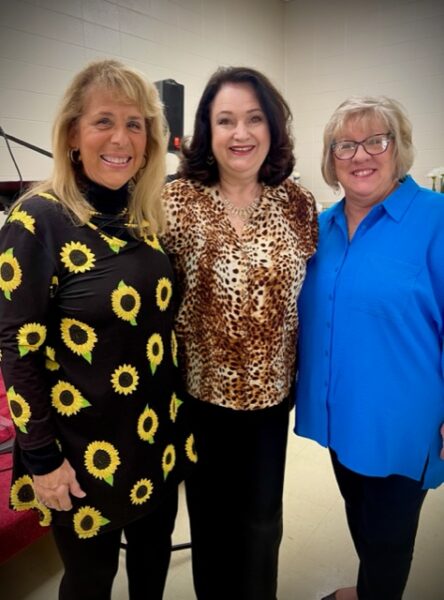 I inherited my jowls from my father, who must've inherited his from Winston Churchhill. When it's not cold enough to hide my jowls inside a turtleneck, they descend into rivers of wrinkles cascading down my  neck. Instead of concealing the torrent, a top button merely dams the low. The loose skin pools like congealed gravy and overflows my collar.  
I tried folding the wad of skin nearly and tucking it into my collar, but every time I turn my head, the wattle escapes. I even tried alligator clips behind my ears but every time I laugh, a clip pops off and gives someone a black eye.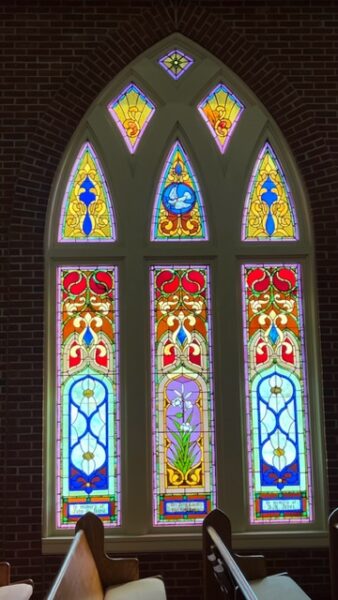 Granted, my message had some serious moments too as we discussed five practical stress-busters from my Too Blessed to be Stressed books and Papa God's "Stress Covenant" found in Philippians 4:6-7.
Say, dear BFF, if you know of a ladies group (civic or church) looking for an inspirational speaker who specializes in stress management, please throw my name in the pot. They can find out more about my speaking ministry right here at my website, www.DeboraCoty.com – just click on the "Speaking" dropbox for details and then contact me to book a date. I'd love to come lay a little lovin' on even more new BFFs at your church!
Get a load of this sweet endorsement (and feel free to share it with your Women's Ministry Leader!).
"Wow!  Our women's event was a huge success, thanks to the fabulous Debora Coty!  Her message was both inspiring and entertaining for women of all ages at our gathering.  Debora was energetic, compassionate, and godly as she shared a timely message from her Too Blessed to be Stressed book series. Each lady left the event with a smile on her face and for days afterward we heard, 'Why did you wait so long to bring Debora to us?'
I hope you will strongly consider asking Debora Coty to speak at your upcoming women's event. You'll be so glad you did!
~Lydia Smith, Women's Ministry Event Coordinator, Aldersgate Methodist Church, Jackson, MI