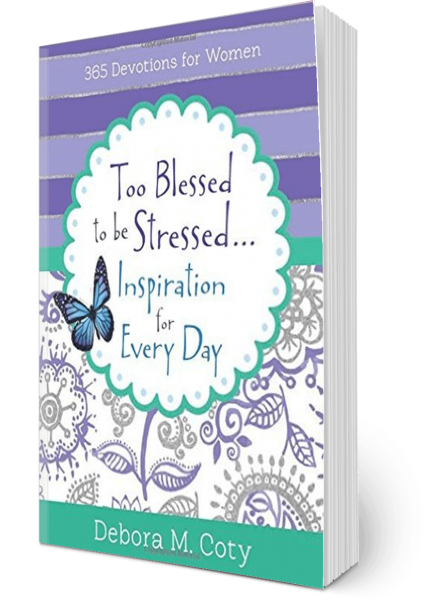 Some exciting developments have occurred in the Coty camp this week! In fact, it was a triple whammy:
Not only has my gloriously renovated website been launched, the e-version of my long anticipated, new 365-day devo, Too Blessed to be Stressed: Inspiration for Every Day, has been released early (the print version will follow next month), and my Too Blessed to be Stressed Bible study Plan debuted on the YouVersion Bible app (click on "YouVersion" to check out this terrific FREE 7-day Bible study on stress management that automatically pops up right on your smart phone).
My prayer is that all my BBFFs (if you're reading this, that means you, my Blessed Blog Friend Forever!) will make sidling closer to Papa God a priority for 2017, and what better way than to start the day in His Word? These electronic tools make that absolutely, conveniently, and easily possible.
I hope you'll allow technology to enhance your spiritual health this upcoming year!
The e-version of Too Blessed to be Stressed: Inspiration for Every Day is available at:
Amazon
Barnes & Noble
Christian Book
Please browse around my website – I would love to hear your feedback (we're still tweaking). And in joyous celebration with me, be sure to get in on my Marvelous Makeover Giveaway  and win yourself some marvelous goodies!
Hugs,
Deb