Christmas Stress-Busting Giveaway!
Ends Wednesday, December 14th
To help you bust some stress (instead of some heads) this hectic Christmas season, I'm giving away this Grand Prize Package to one blessed winner:
$25 Amazon gift card
Too Blessed to be Stressed 2017 Planner (stores are completely sold out!)
Autographed Too Blessed to be Stressed book of your choice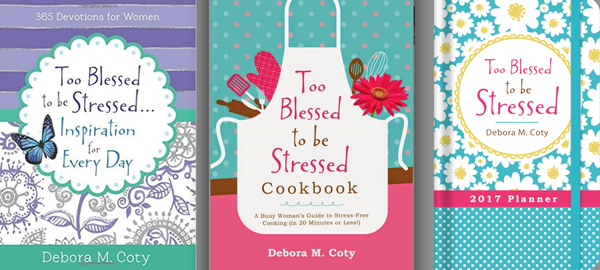 How to Enter: Simply fill out the form below with your name and email address.
The winner will be announced in my free e-newsletter so sign up for it today at the top of this page.
*Just a friendly reminder: The e-version of my new 365-day devotional, Too Blessed to be Stressed: Inspiration for Every Day is already available … Did you know you can now give Kindle ebooks as gifts? The print version is set for release January 1, but if you preorder now, you'll receive your copies in December, as soon as they hit the warehouses.