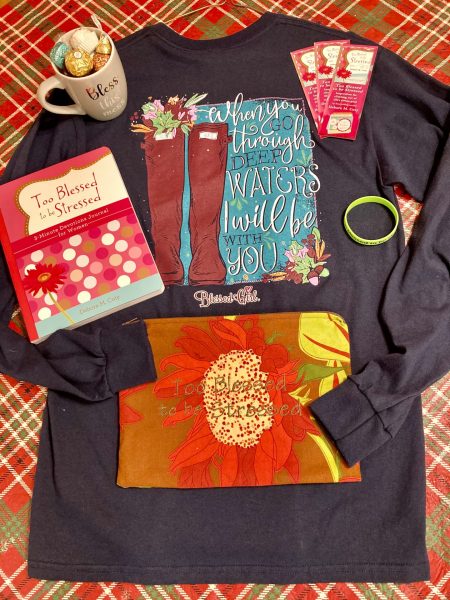 I'm thrilled to announce the winner of my Deep Waters Giveaway!
But before I do, I'd like to say how very meaningful it was to me to lift the prayer requests of all my BFFs (Blessed Friends Forever) who trusted me to pray for their needs. If you recall, the only requirement to enter the drawing was to share a prayer request, and I took my end of the bargain very seriously. Every morning and evening for the past two weeks, I could be found burning up the pavement around my neighborhood on prayer walks, earnestly lifting the burdens of my friends to our Lord and Savior.
After all, prayer is the least and the most you can do for someone, right?
I think my neighbors are getting used to the occasional "Hallelujah!" and "Praise you, Jesus!" that escapes the strange little gal hoofing laps around the 'hood, alternately staring at the list in her hand and gazing heavenward with hands lifted.
Plus, praying for you helps me get to know you, dearest BFF, and that makes me immeasurably happy. I share my heart with you through my Too Blessed to be Stressed books, and now you've shared your heart with me. I feel totally honored.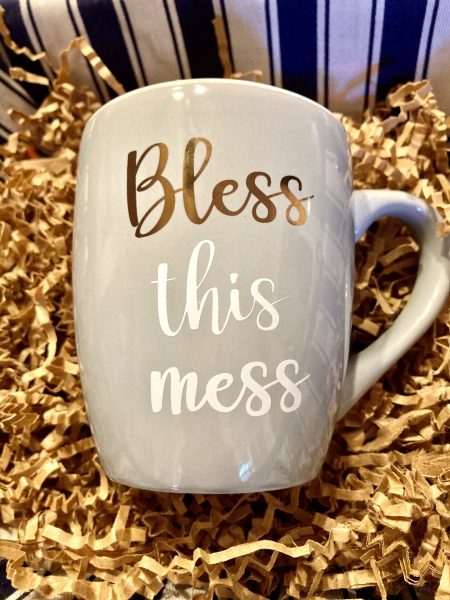 So without further prattle, SUPER CONGRATS to the randomly drawn winner of the Deep Waters Giveaway Prize Package: Laura Clemons!
Laura will be receiving:
A Blessed Girl tee boldly proclaiming Isaiah 43:2: "When you walk through deep waters, I will be with you."
The brand new Too Blessed to be Stressed: 3-Minute Devotions Journal for Women
Too Blessed to be Stressed bracelet
Adorable "Bless this Mess" mug filled with choco-goodness
Customized Too Blessed to be Stressed fabric cosmetic baglet (too cute!)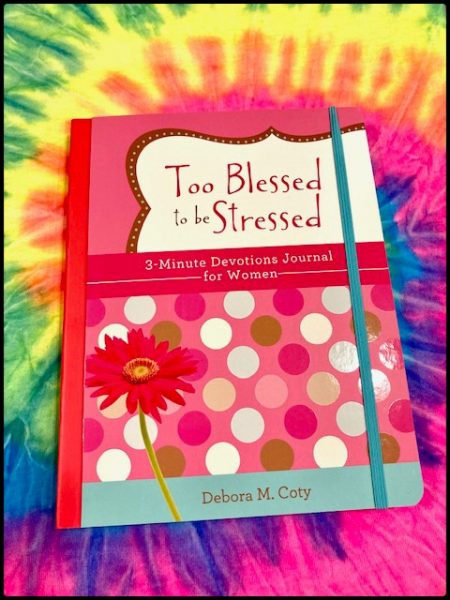 But listen up, all you other BFFs, don't fret if you didn't win this time! More giveaways are coming your way – in fact those of you in my BFF Club (my inner circle of girlfriends who have graciously volunteered to help spread word about my books and speaking ministry in their areas) – can expect some lovely giveaways in my exclusive message to you next week.
And keep your eyes open for my next e-newsletter everyone; there will be not just one chance to win some great Too Blessed to be Stressed freebies, but THREE!  (If you don't already receive my e-newsletter, you can subscribe by clicking the newsletter button to your right.)
Hugs!
Love, Deb
P.S. If you're interested in joining my BFF Club, you can find the details and sign-up site right here at my website DeboraCoty.com – just click on the "Freebies" dropbox and there it'll be. The girls and I would love to have you join us!