Enjoy Over 100 Stress-Free Recipes With Prep Time of 20 Minutes or Less!
Feeling overwhelmed by life's daily demands?
Could you use some encouragement and inspiration in the kitchen?
The Too Blessed to Be Stressed Cookbook features over 100 recipes that can be prepared in 20 minutes or less. Plus, you'll encounter fabulous tips and suggestions, as well as funny foodie quotes, scripture selections, humorous stories of cooking misadventures, and more along the way.
Recipes are arranged into 4 categories:
Heart-Healthy
Soul-Fed
Time-Wise
Company-Happy
All recipes are accompanied by appealing full-color photographs (Click on the Read a Sample button for a mouth-watering preview.) Your tummy and heart will cheer as you soak up the joy that Debora Coty brings into your life and kitchen!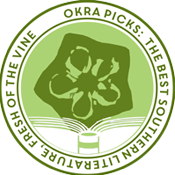 Named Okra Pick of the YEAR: Best in Southern Literature
Happy Review from a Too Blessed, De-Stressed Reader:
"This is the best cookbook out there  focused on our own well-being. The Too Blessed to be Stressed Cookbook is a MUST HAVE!! there are so many delicious, fast, and simple recipes in this book. I can never get enough and it's not easy to choose only one recipe. The book is in sections to make it even easier on ideas to choose for any occasion, whether it's fast and easy, or if you're having company over some quick and yummy hors d'oeuvres. So worth owning. Stay blessed with this Too Blessed to be Stressed Cookbook."
Adrianna F.