I'm thrilled today to host a wonderful guest blogger and dear friend, bestselling author Suzanne Woods Fisher.
I first met Suz roughly twelve years ago at a California writer's conference when we were both celery-green and just beginning our writing journeys. We were randomly paired as roommates and wham! It was definitely a match made in heaven – we've been burning up the coast-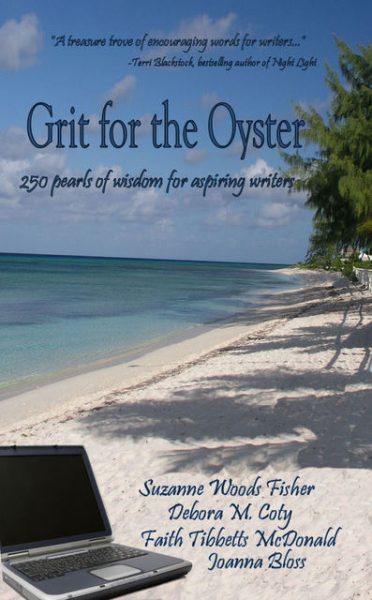 to-coast internet ever since. We even wrote a book together, a combo devo and how-to for wannabe writers: Grit for the Oyster: 250 Pearls of Wisdom for Aspiring Writers (isn't that a clever title? Suzanne thought of it).
Suz's awesome Amish novels have won just about every fiction award you can think of, and she's sold nearly 1.5 million books. That's my girl! I'm so proud of her I could bust my buttons.
Now, she's beginning a new adventure – contemporary romance/adventure – which takes place on an island! (Hope you haven't forgotten Emma-Lee on Florida's Merritt Island, the beloved subject of my own novels, The Distant Shore and Billowing Sails.) There's just something incredibly compelling about islands, isn't there?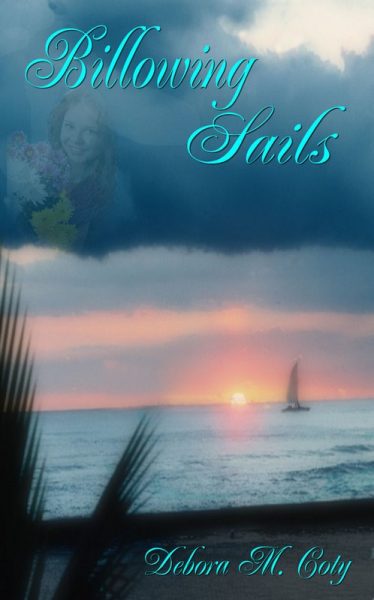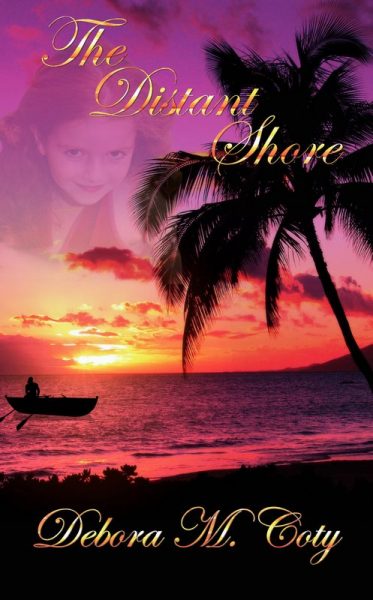 I begged Suzanne to tell us why the change from old order Amish to mainstream. (BTW, I LOVE, LOVE, LOVE her new book, On A Summer Tide, book 1 in the "Three Sisters Island" series, and believe me, you will too!) So without further ado, here's my writerly BFF and yours, Suzanne Woods Fisher …
Switching Horses in Mid-Stream
After more than thirty novels about the Old Order Amish, all set in the same little fictitious town of Stoney Ridge, Pennsylvania, my editor called and asked if I would be interested in writing a contemporary women's series. "Pick a spot on either coast," she said. "And think of summer. Think of a place that calls to a woman's heart."
Well, that wasn't hard to do. The coast of Maine, during long summer days, calls to us all. Even those who haven't been to Maine have a sense of it in their minds. Early sunrises, the smell of balsam pine, crashing waves on rocky shores, sounds of seagulls and loons, big bowls of plump blueberries for breakfast, bright red lobster for dinner.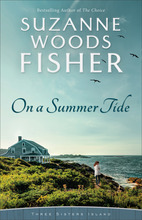 And then I set to work on the manuscript. That's when a strange feeling came over me. For thirty books, there had been guardrails and boundaries that bordered a story like a horse wearing blinders, kept it moving forward. Even the cover of Amish novels are designed so readers will know they're crossing into another world. One that is pastoral and peaceful, where Mother Nature plays a role as one of the main characters.
Suddenly, the guardrails were gone. Cell phones and computers, airplanes and traffic jams, the noise and pull of everyday life–they were no longer off limits. Talk about a horse with its blinders taken off! The world was suddenly bigger, bolder, noisier…and more than a little distracting. The novel kept starting and stopping, starting and stopping.
Happily, it wasn't too long before the story gained speed and left the runway.
On a Summer Tide is a story about a dad, Paul Grayson, whose career as a radio sports announcer comes to an abrupt end when a case of severe laryngitis hits him and never leaves. Forced to slow down, Paul realizes his three grown daughters have become increasingly estranged from him and from each other. Something has to change, fast. On an impulse, he purchases a tiny bankrupt island off the coast of Maine, a place of fond memories and forgotten dreams. He's convinced this bold move is the answer to draw his family together. But his daughters? They rush to Maine, ready to commit Dad to the looney bin.
But there's just something about an island…
I'll let you fill in the rest. The only thing to add is that I learned something after I finished On a Summer Tide. The setting is different, as are the circumstances, but the quirky characters…they're the same. Bottom line…a small town is like a big family. Amish or otherwise.
Suzanne Woods Fisher is an award-winning, bestselling author of more than thirty books, including Mending Fences, as well as the Nantucket Legacy, Amish Beginnings, The Bishop's Family, and The Inn at Eagle Hill series, among other novels. She is also the author of several nonfiction books about the Amish, including Amish Peace and Amish Proverbs. She lives in California. Learn more at www.suzannewoodsfisher.com and follow Suzanne on Facebook @SuzanneWoodsFisherAuthor and Twitter @suzannewfisher.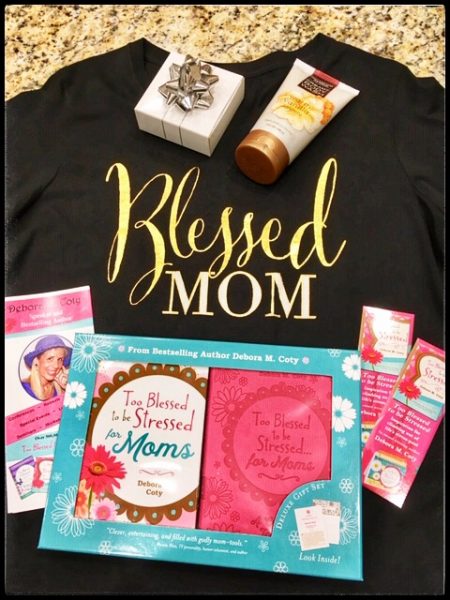 P.S. This is Deb again: Congrats to the winner of my Mother's Day Grand Giveaway prize package: Catherine Copeland! And the two runners-up, who will each receive a copy of Too Blessed to be Stressed for Moms: Donna Solze and Deanna Mcbride (ladies be sure to PM me your mailing addresses to receive your prize!). Many thanks to everyone who entered and do keep your eyes open – another great giveaway is just around the bend!